Artist collaboration !
Two artists, two styles, but one same passion about painting and being an artist…
What is this challenge about ?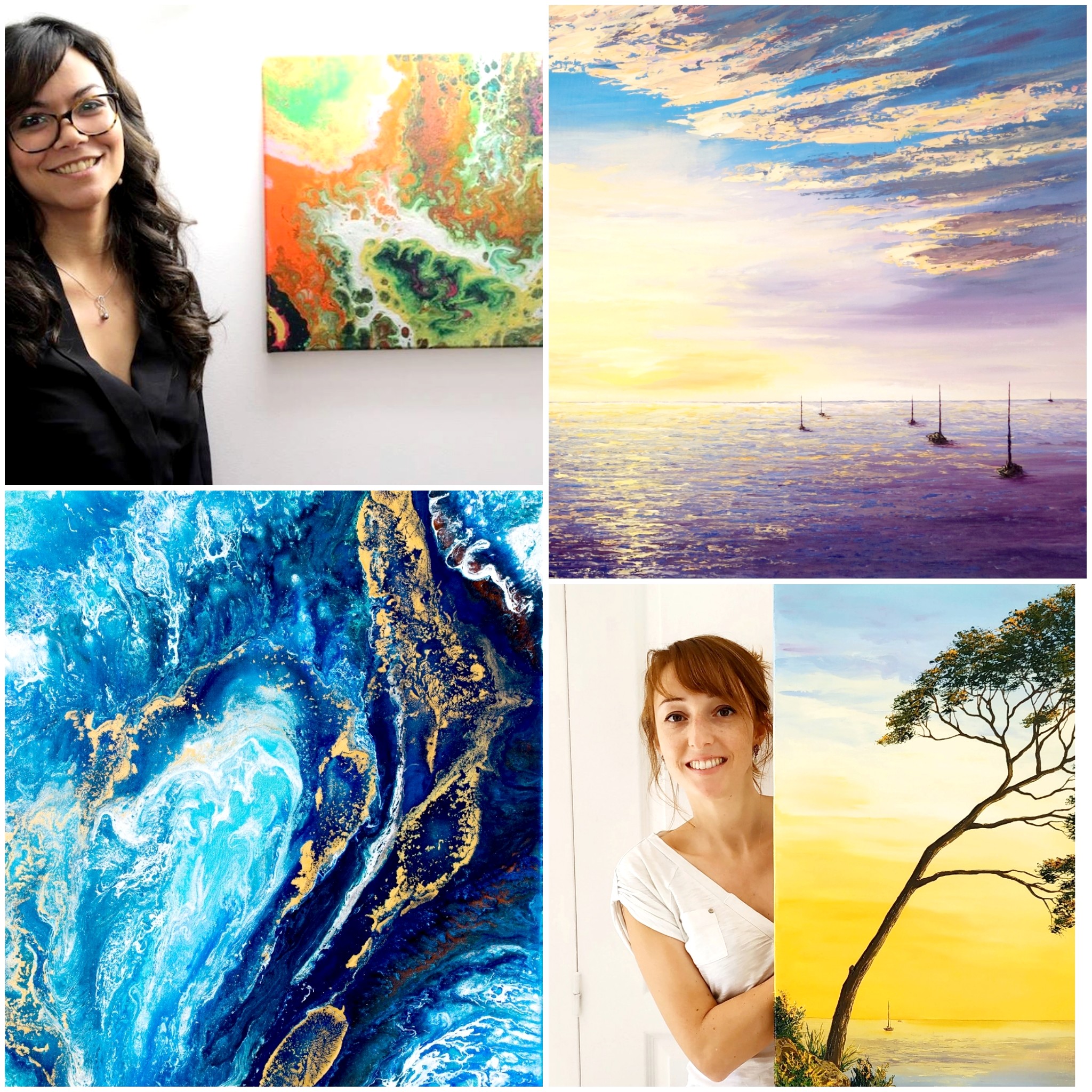 Joy Caroni and I met less than a year ago and we figured out we had a lot to share about our passion and work as artists/painters. We are passionate and determined to be entrepreneur, we share advices and motivations for a few months now. Therefore I naturally thought about inviting Joy to do a joint art showcase in March 2019 in Gardanne (Provence, France)! 
Having different art techniques but the same love about colours, we imagined a joint project as well : share a canvas and work together on creating a beautiful piece of art! 
Joy is painting with fluid or pouring acrylic and she is inspired by her daily emotions. The idea was to let her create on the canvas and then handle the piece to me and I would add my part with my pallet knife oil painting technique and ideas. We made a first painting and the end result was absolutely delightful and surprising! We had a lot of fun painting it and talking about it, so we decided to to more and show our work at our joint artshowcase in March.
Every tuesday we share our tests and process of joint canvases on our social media account (Facebook and Instagram)… Follow us to make sure you don't miss it!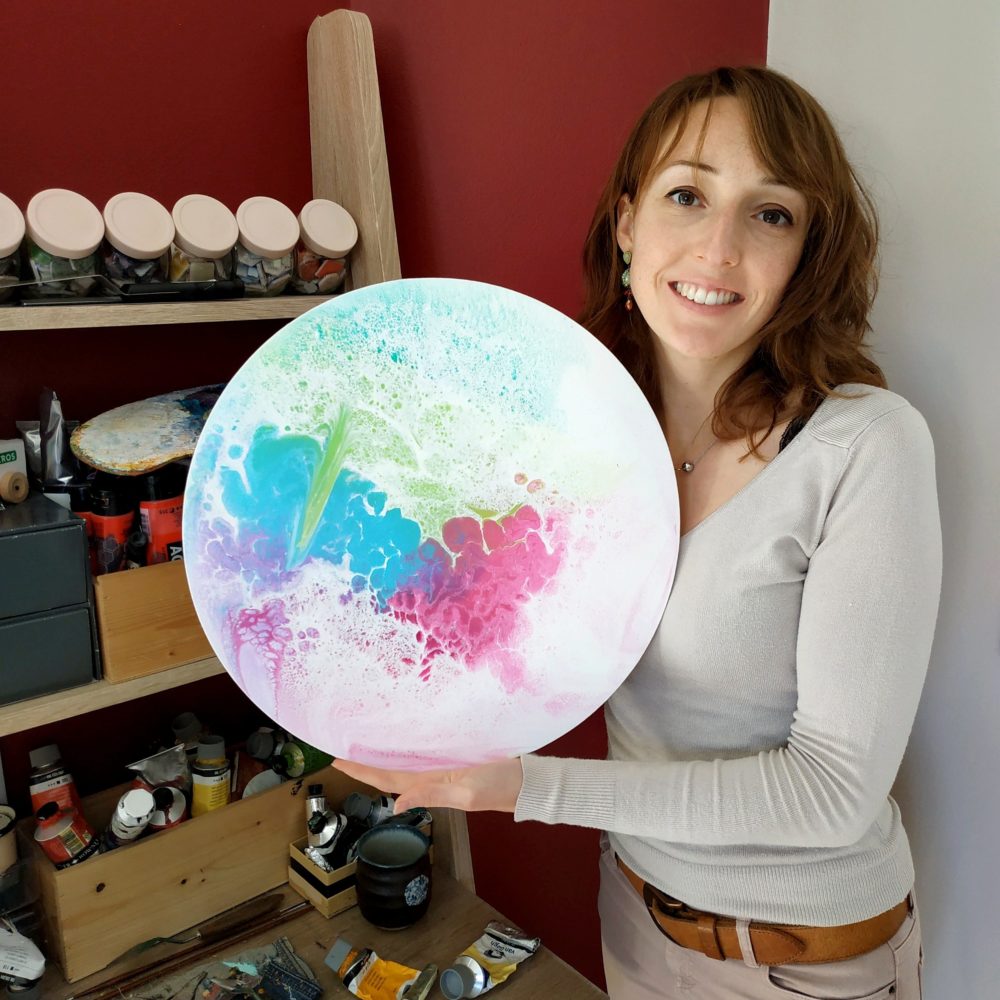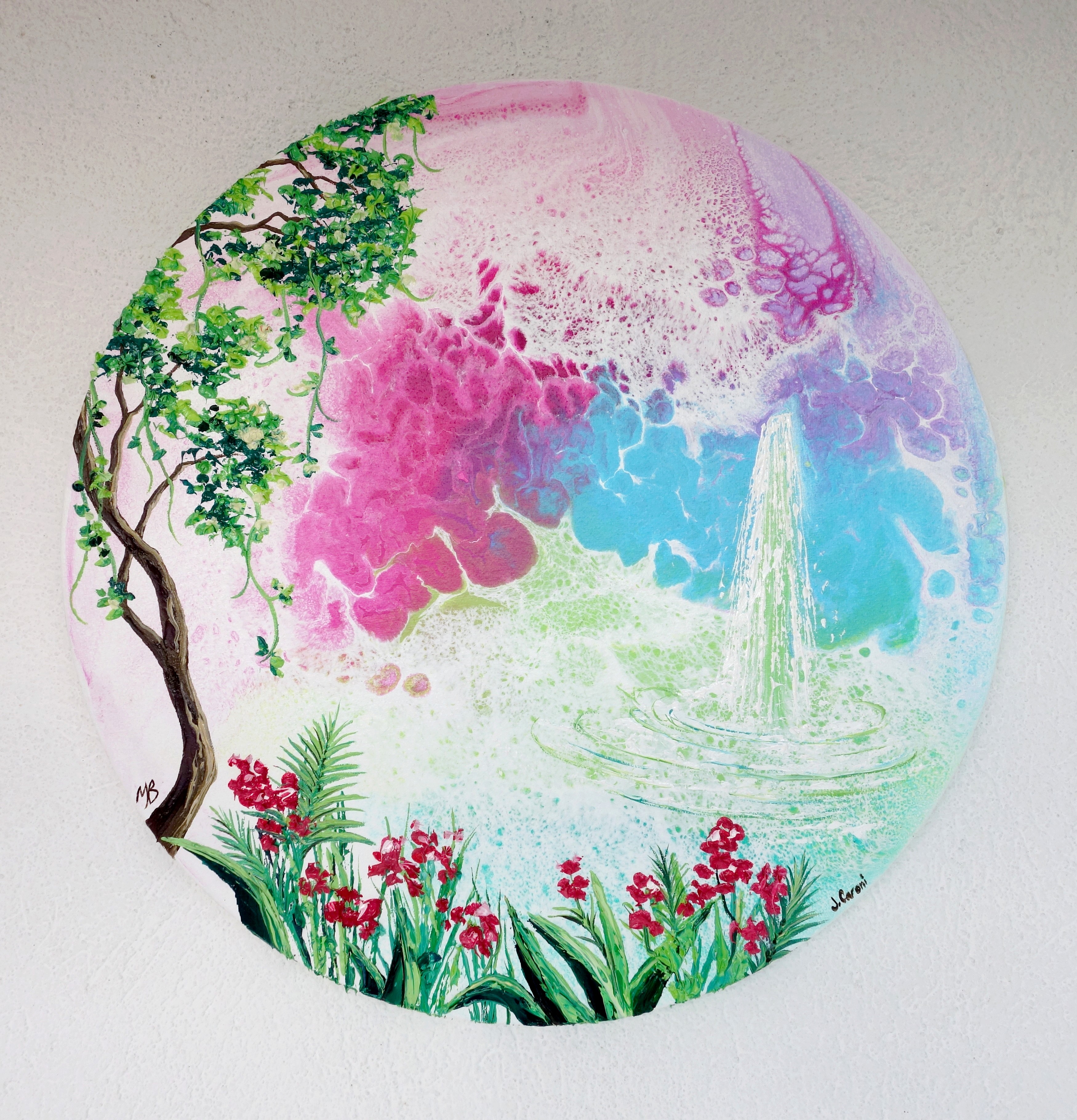 Come and see our joint art showcase in March!