A view from La Ciotat, called "La Baie des Anges"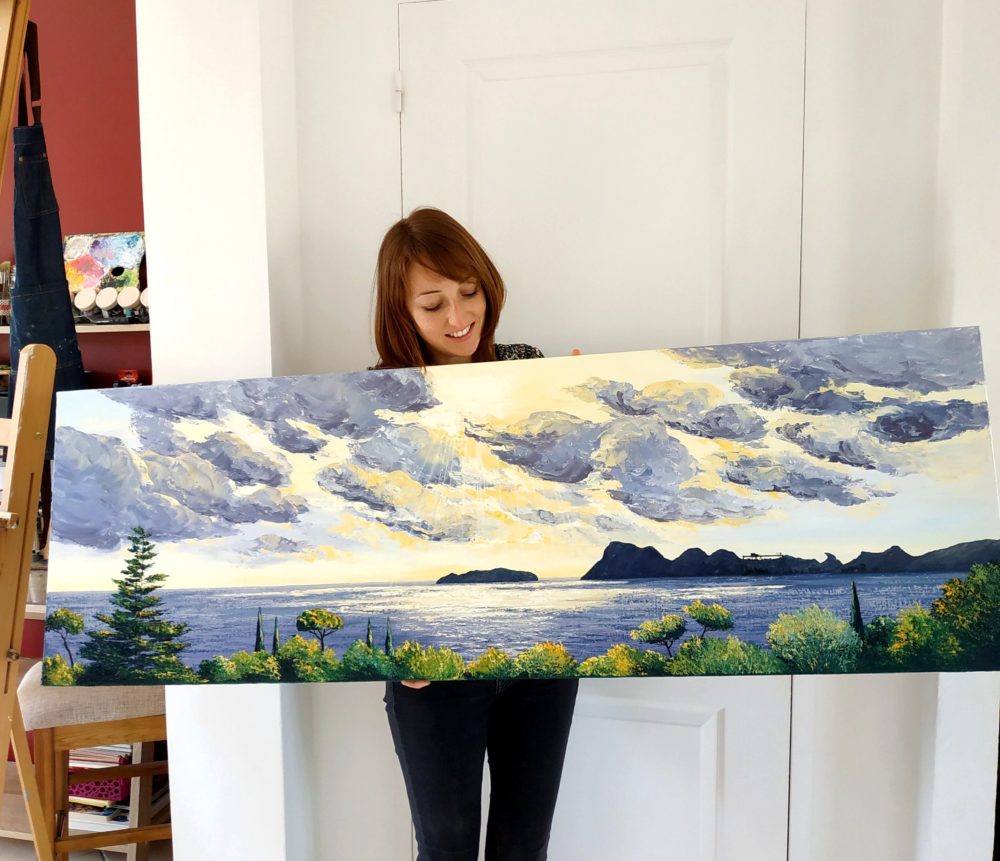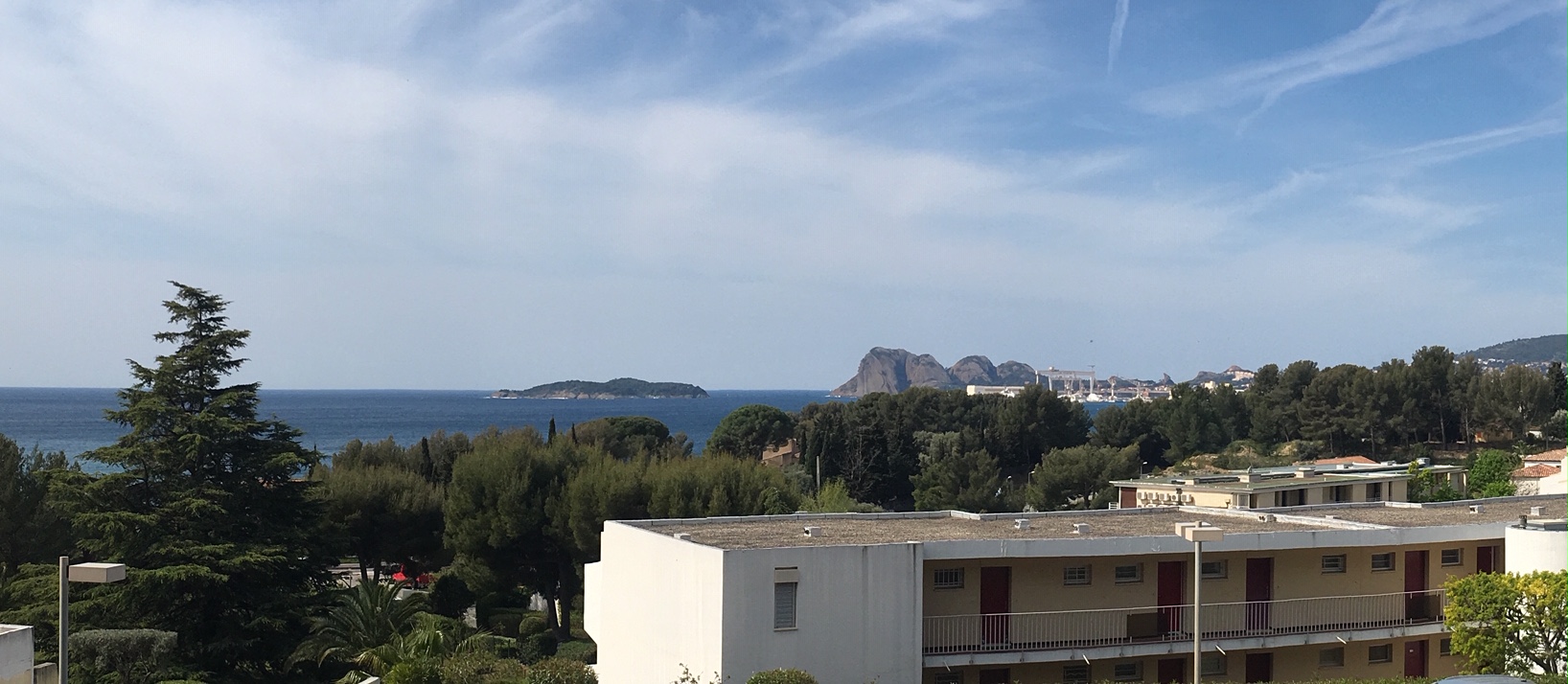 Make sure you admire such an amazing view from your appartment ! 
My customer lives in La Ciotat and she is lucky to have such a beautiful view on the Mediterranean sea and the famous Baie des Anges of La Ciotat. She has a view on the rock called Bel de l'aigle, the "green" island and the historical shipyard of the city. 
You probably know the blu skies of Provence and also the colourful ones. Last Autumn and Winter season, we had amazing skies with many colours, especially on the seaside. Mind blowing.
My customer had tons of pictures from her favorite seascape view. Although the quality of these pictures taken by her phone was not perfect. By the way, when you look at a landscape of seascape through a camera, the horizon always seems to be further away than in reality. Fortunately, it's not necessary to have good quality pictures in order to commission an artist for this project !


Inspired by different pictures of amazing colourful skies, and the main characteristics of the view, I could offer to my customer my own interpretation in painting. 
After we took some measurements, we agreed on the exact size of the painting. The one who would best enhance the panoramic view on a canvas, and who will fit the room where it's going to be hanged. A linen canvas on a wood panel 50 x 150 cm.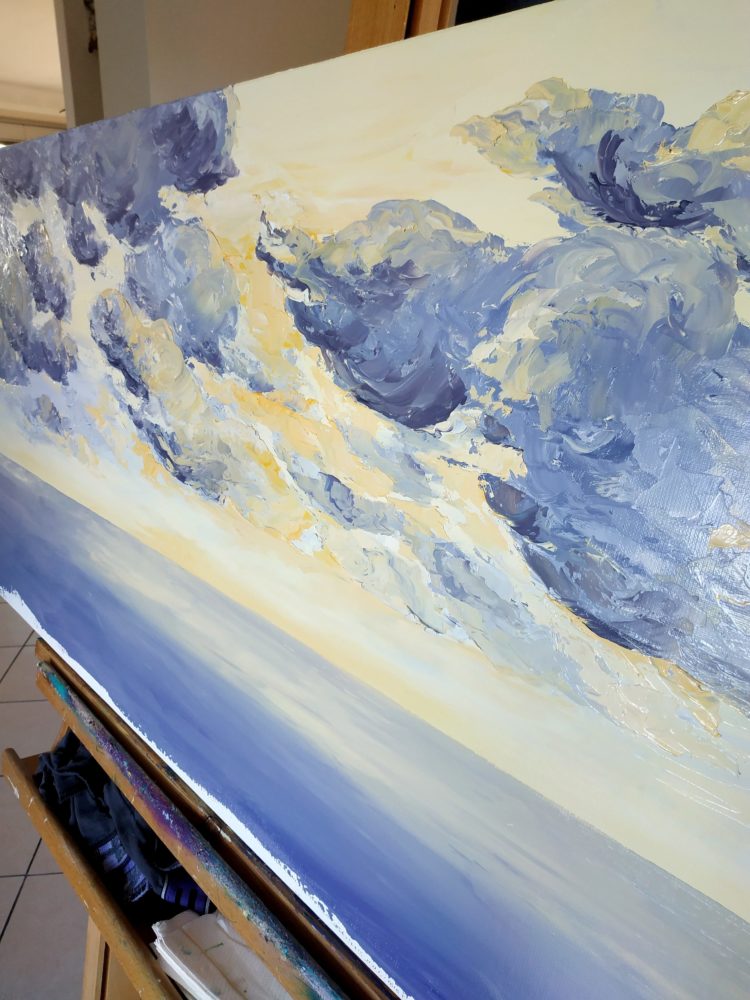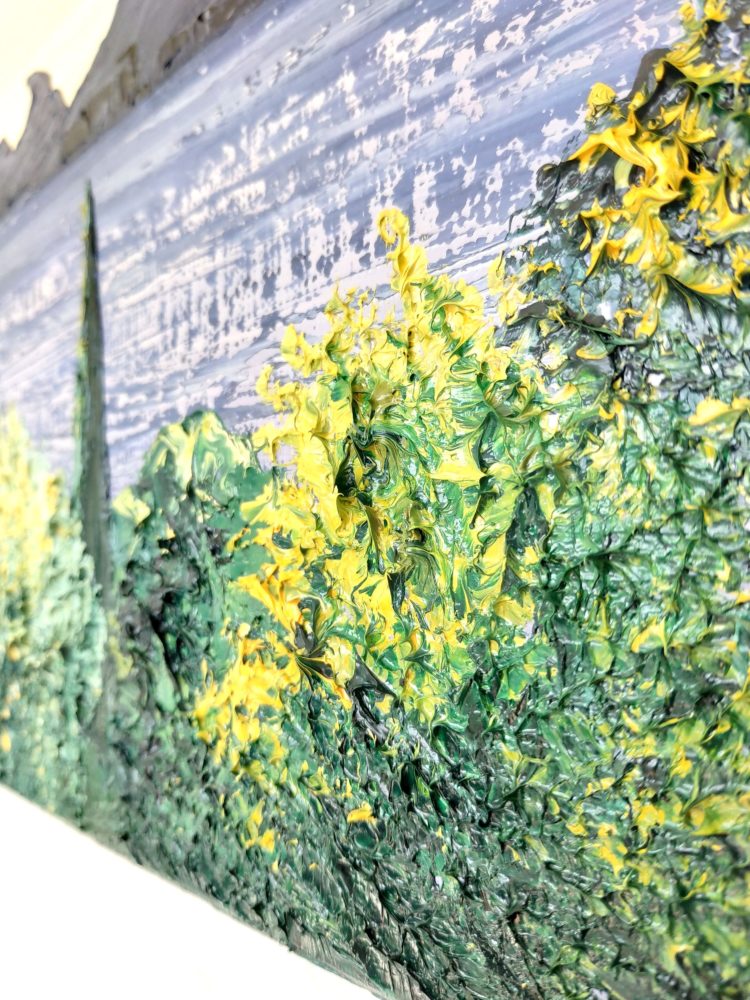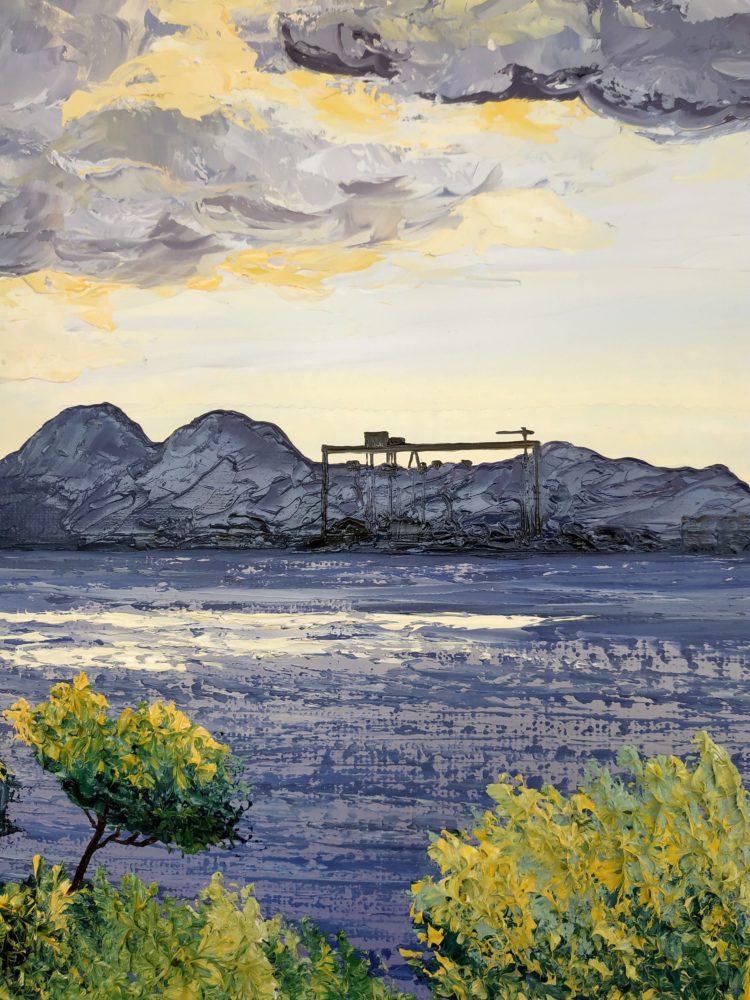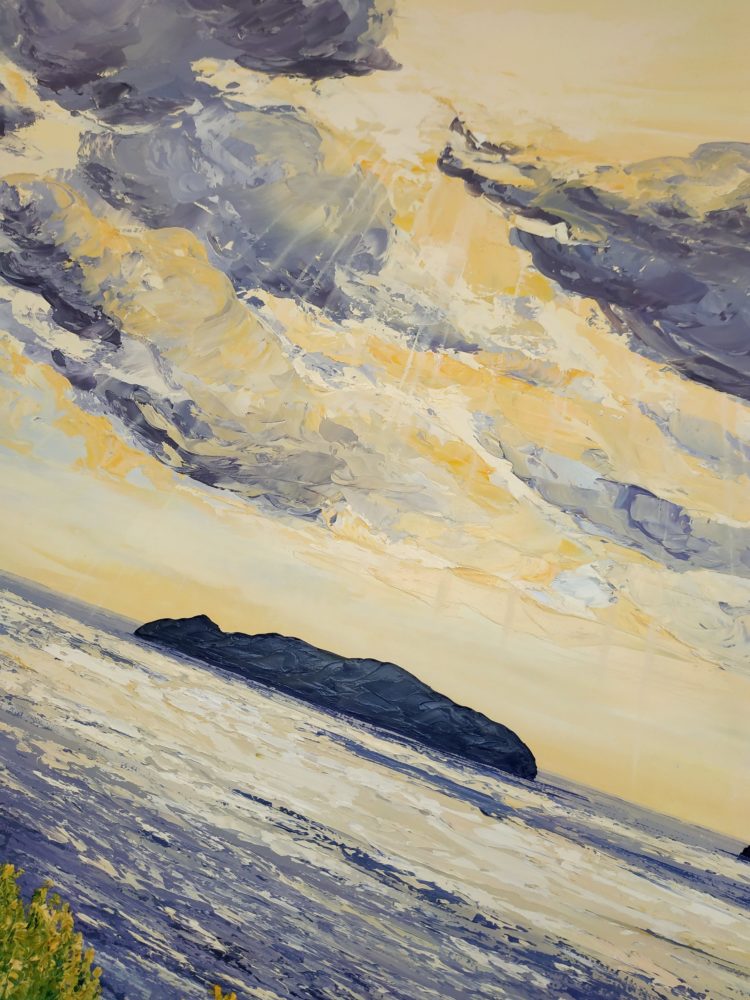 Then, we agreed on the main colours and other elements of the view from La Ciotat. For example, the building on the foreground was obviously hidden on the painting because it was not essential. We prefered to show the sea and the nature. The pine tree on the left of the painting was very important, so we decided to make it bigger. 
I was lucky enough to be given free rein on this project, my customer trusted me from the beginning.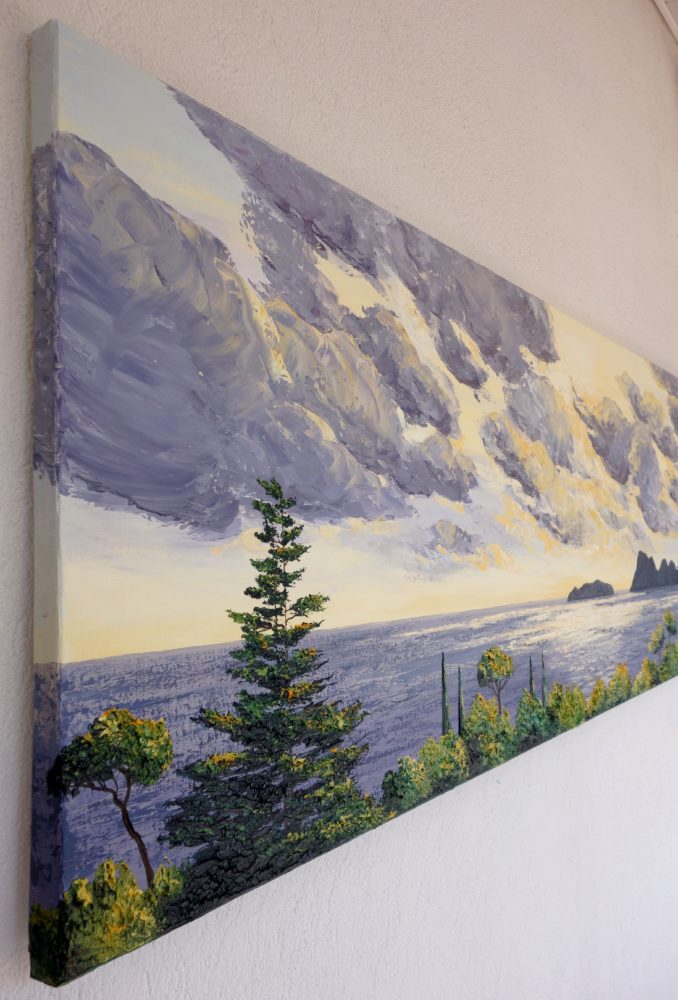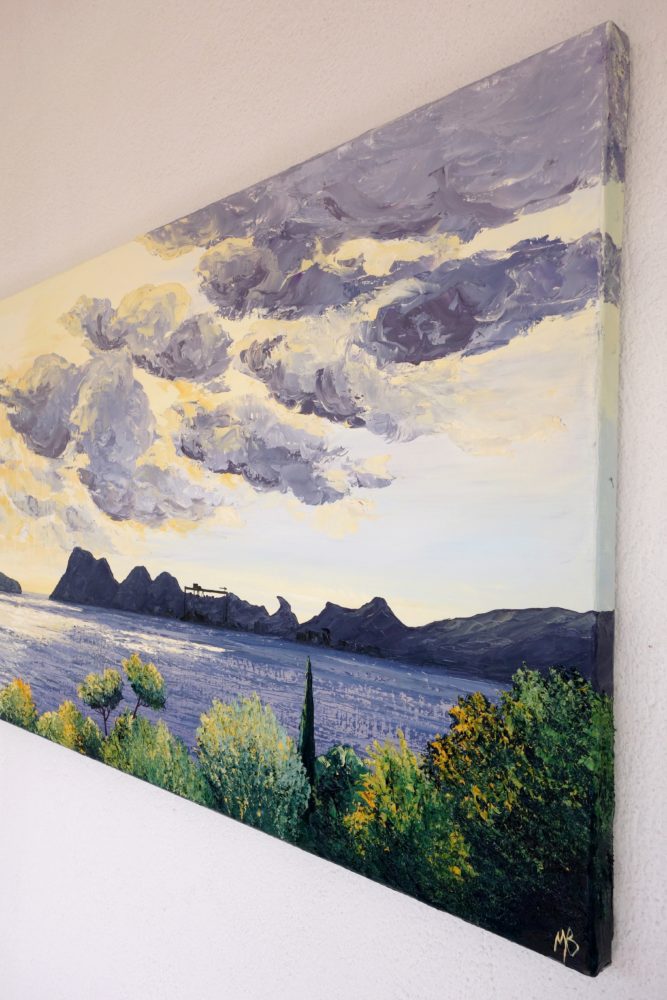 Step by step, I worked on the sky, sea and the foreground. A few weeks of work were needed because I work with oil paint. Oil paint takes a lot of time to dry and especially when applied with a pallet knife, it is very thick. But it's my favorite technique ! 
As the creation goes by, I could check with my customer if my work still meets her need. After it was completely dry, I delivered the painting and my customers loved it !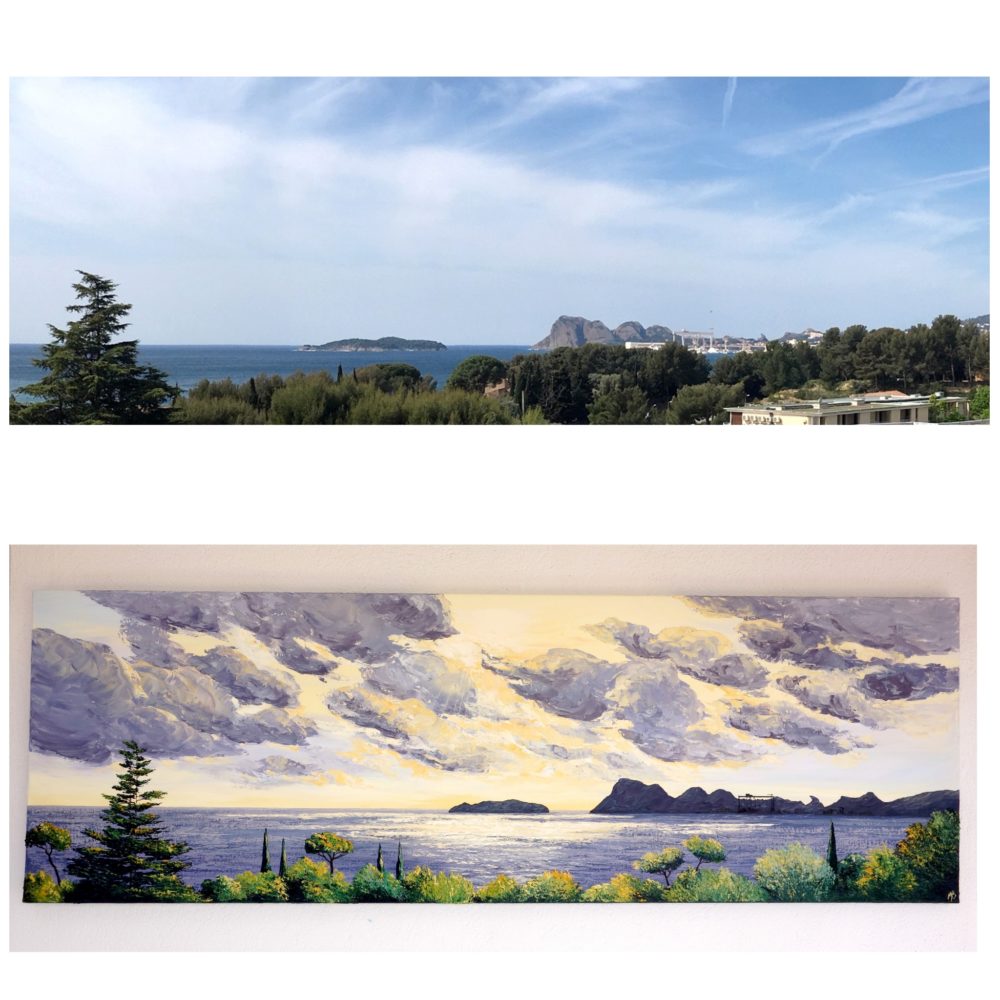 "La Baie des Anges"  La Ciotat
Do you have a project ?  Want a tailor made painting ?
Contact me !
Watch more pictures and videos of my work-in-progress commission paintings, on social network :