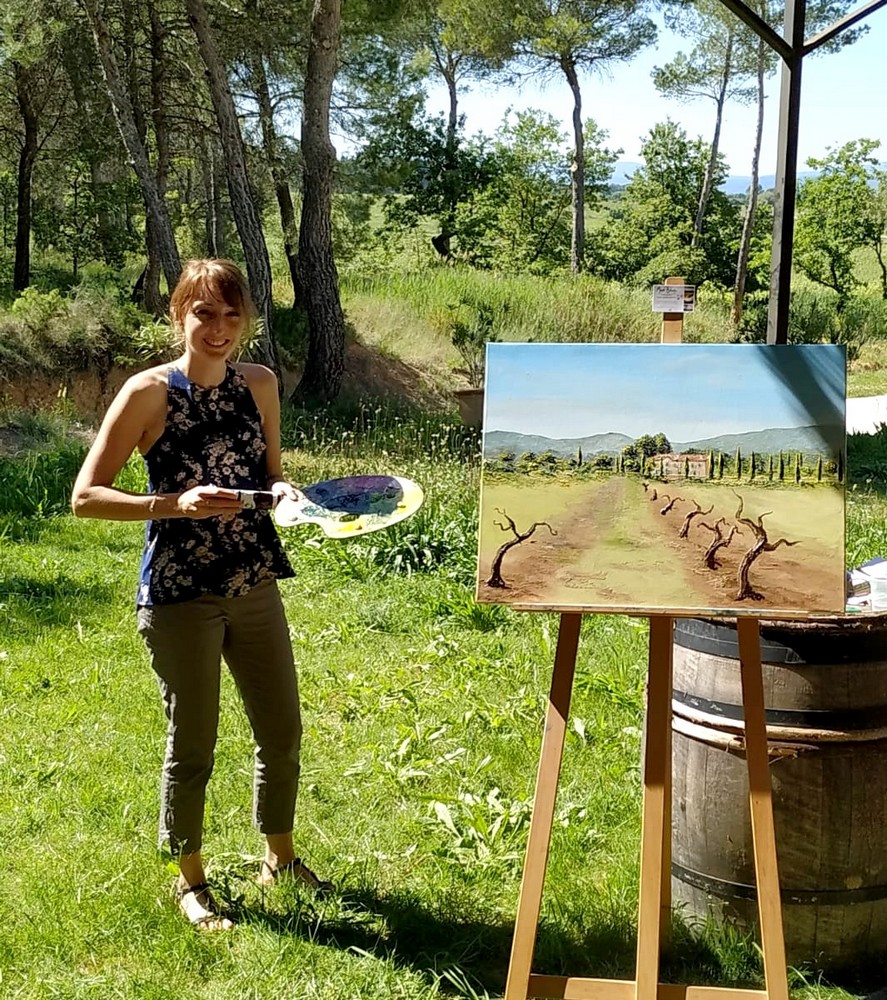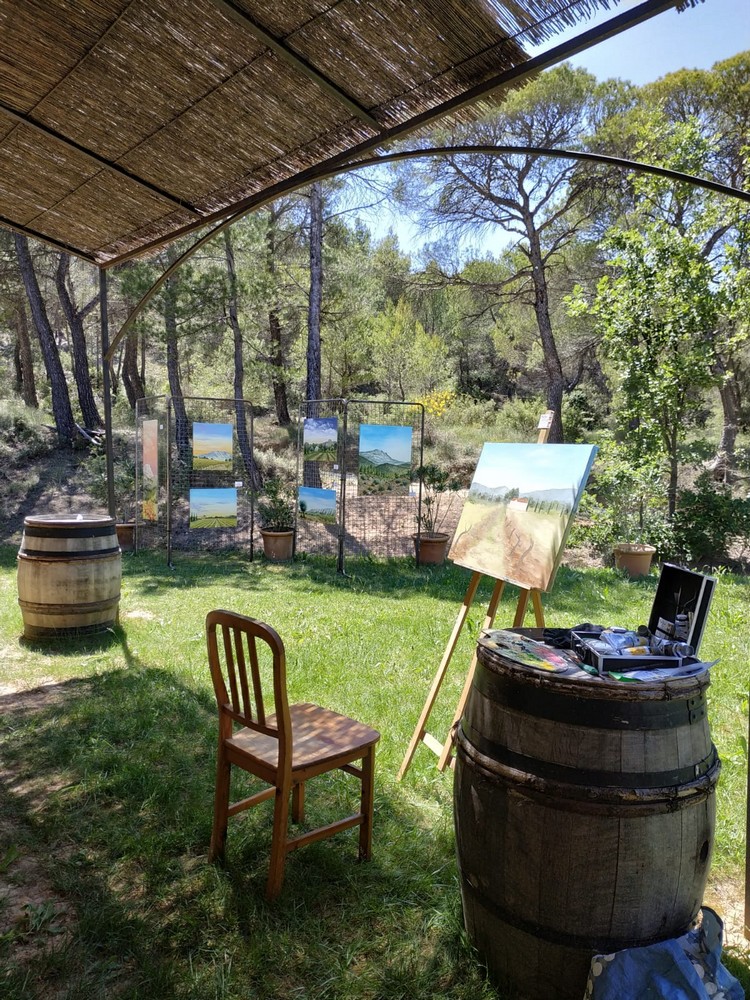 My latest live painting performance !
Château Paradis called me last year to invite me to do a live painting performance for their main spring event : Festival de la vigne et du vin (Wine and vineyard festival) on the 1st of June 2019. Of course I was more than interested to participate to this event! 
I offered to paint according to the theme of the festival and decided to create a painting with the old house (bastide) of the owners in the vineyards. Especially for this event, we agreed to show some of my other artworks on a Provencal theme. Therefore, visitors could discover my other paintings, while watching me paint a new one!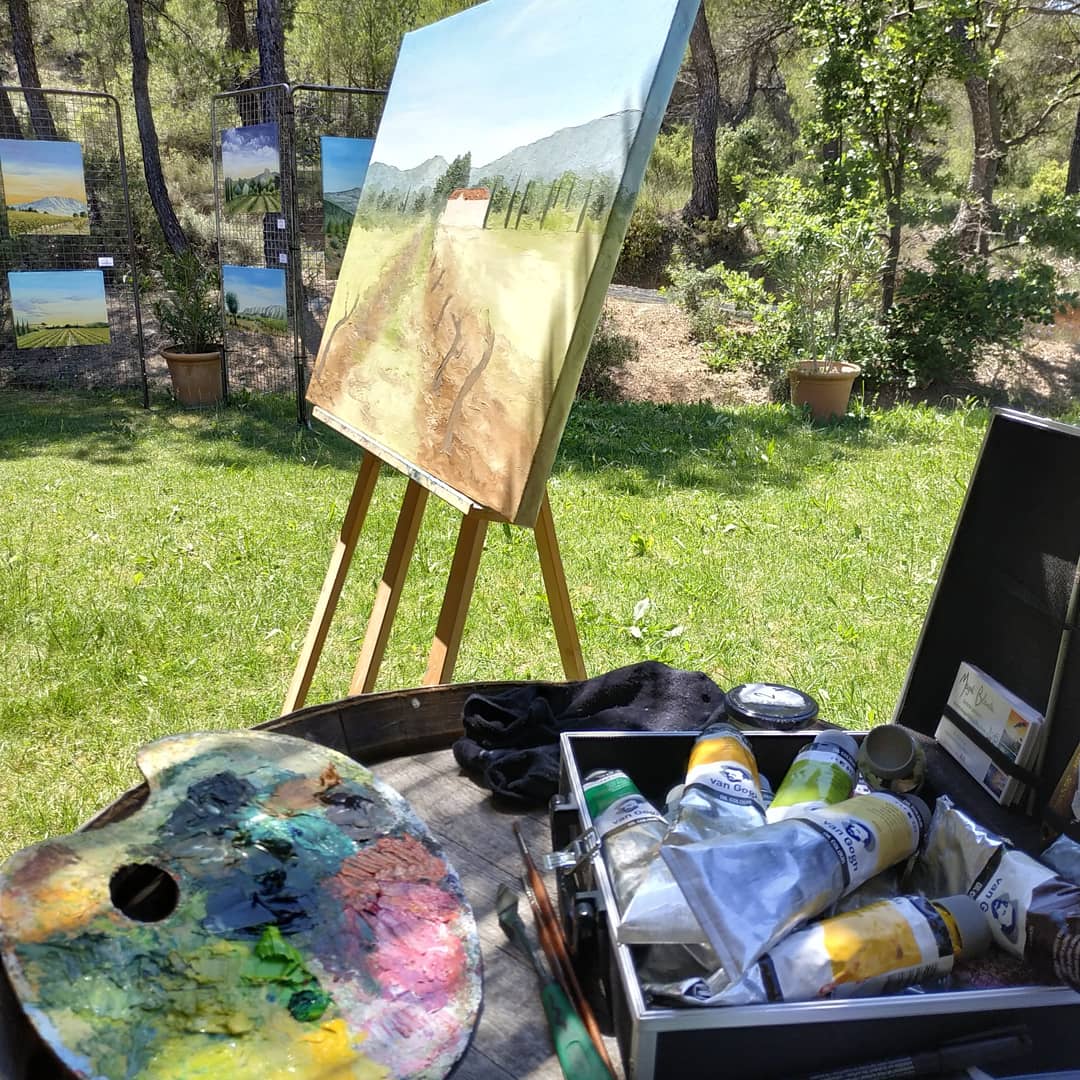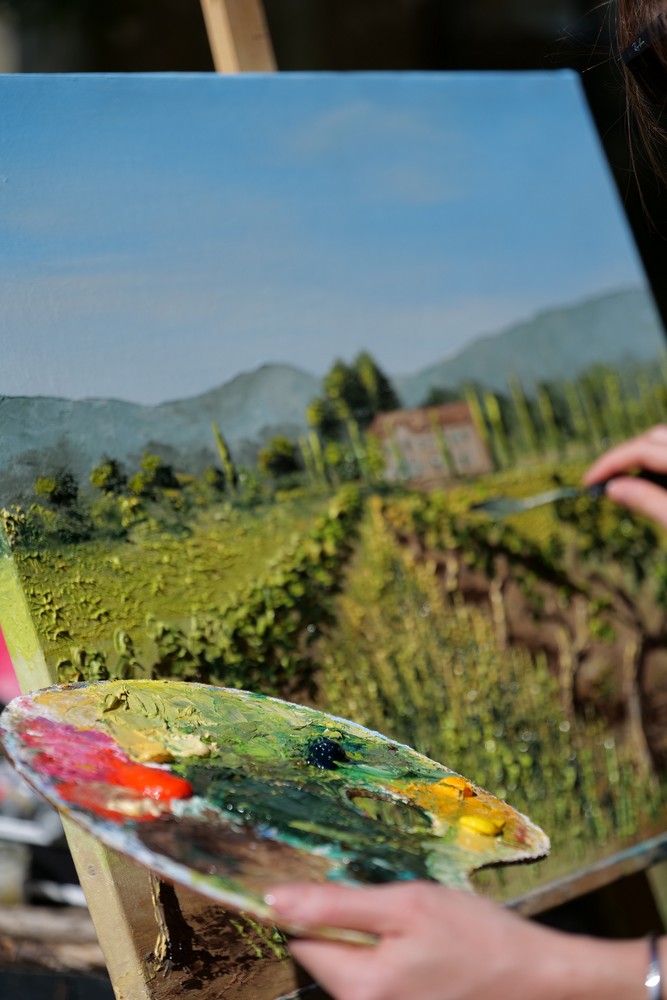 My temporary art studio was in the sun, my paint and easel waiting for me to start. It was all very confortable and I was ready to work for a few hours, while people watch me.
The aim was not necessarily to finish the whole painting but to paint live, show my technique and more than that, be available to answer visitors' questions, share my art lifestyle and my inspirations.
I was very much inspired by this amazing and magical environment, quiet and surrounded by nature, pine trees and vineyard.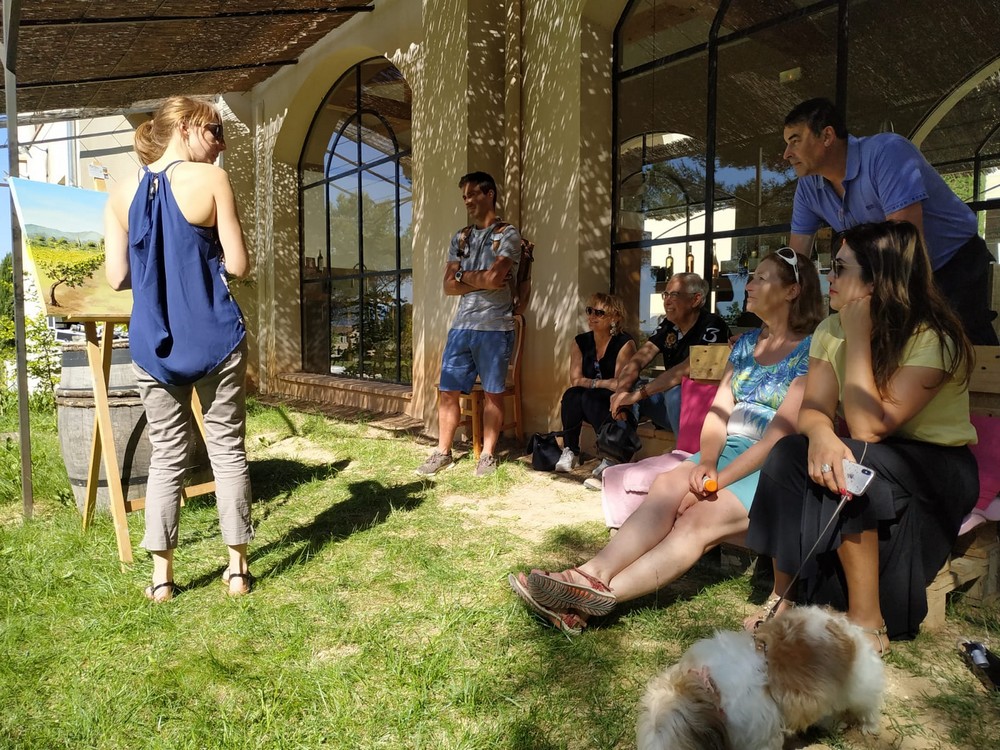 This day was really enjoyable and friendly. The Domaine had prepared many activities for family and kids. There was also a wine tasting and visit of the wine cellar. The idea of inviting an artist to paint live was clever because it's original and encourage people to participate. For many people, it was the first time they saw an artist working live. 
Moreover, people could ask questions, guess what will be next on the painting, and give their opinions. While tasting wine, they were encouraged to stay and watch the artist. 
It really was an other amazing experience for me ! Thank you to Chateau Paradis and to all the visitors!
Are you an event organizer ?
Are you looking for an original activity for your outstanding event ?
Feel free to contact me for any details regarding my live painting performance !
+33 6 35 37 69 42
magaliblandin.artiste@gmail.com