Make the kids'room unique with art !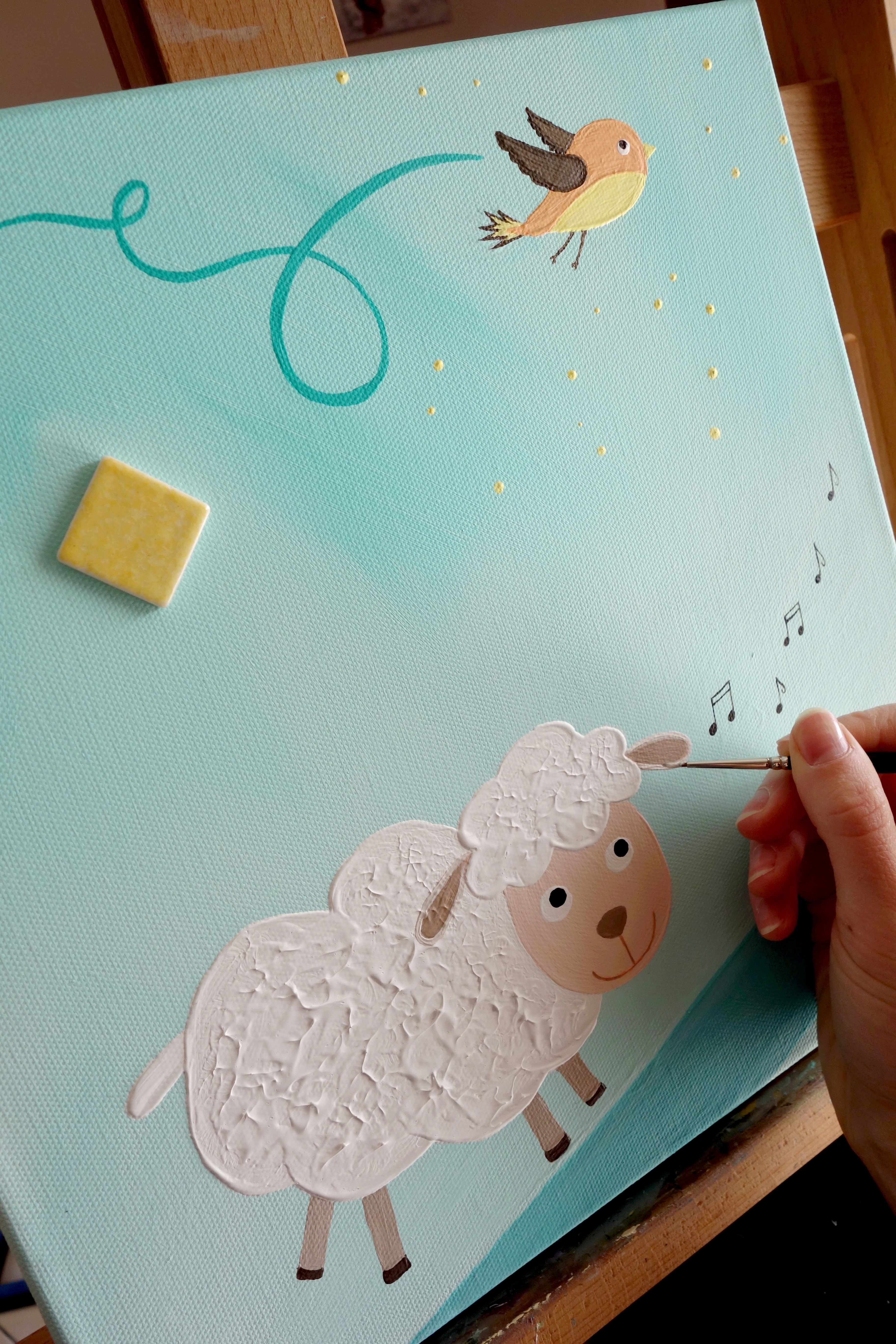 It is pretty easy to find some nice furniture for the baby's room with a theme and colours that fits ! But it is more trickier to decorate the walls !
Well, you can put some stickers but it is not really unique…
Would you say no to an original, unique and taylor-made decoration for your baby or kid's room ?
My little paintings on canva are theme, colours and size personalized : all taylor-made.
It makes the perfect gift to anyone who wants to add an arty touch and a very personnal decoration in one of the most important room of their home!  
More than just a decoration stuff, this unique painting will be an emotional object that you will keep for years due to its special creation. 
Whether you have a very precise idea of your order, or if you miss any, I will create for you a beautiful and memorable painting that will be in perfect harmony with the whole decoration of the room, and that will entirely reflect your sensitivity. 
Colours and theme will fit your and your kid environment !  
Would you like to add this personalized creation to your BIRTH LIST ?
It is very simple ! You just need to write my name and full contact details to your list. Anyone who wants to offer it, will just have to contact me !  You can also commission me your painting according to what you want, and your related will just have to financially participate to this birth gift.
Would you like to offer a personalized painting for a birth, a baby shower, a birthday or any other event ? Please contact me by email or phone. The name of the baby can be added at the last minute if you don't know it before the birth.
Commission a painting : size, theme and colours are your choice 
Acrylic and collages painting on wooden canvas. Also varnished. 
Leadtime is approximately 1 week + delivery time. I can shorten this delay if you need it sooner !
You can ask for pictures during the painting process, or you can keep the suprise if you prefer. You always choose. 
Payment is due before I send the order, but only when the painting is finished and if you agree with it. 
What if it doesn't perfectly meet your needs ? I will start a new one with no extra fees : that's how I work !
The painting is pretty and safe packed, and ready to be hung ! I can add a personal message if you wish. 
I am looking forward to start your UNIQUE painting !
---
Prices :
20 x 20 cm : 50 euros
24 x 30 cm : 70 euros
30 x 30 cm : 75 euros
30 x 40 cm : 90 euros
40 x 40 cm : 125 euros
Personalized growth chart : 85 euros
Please contact me if you want to know the price for a composition of 2 or 3 paintings, or any other size.