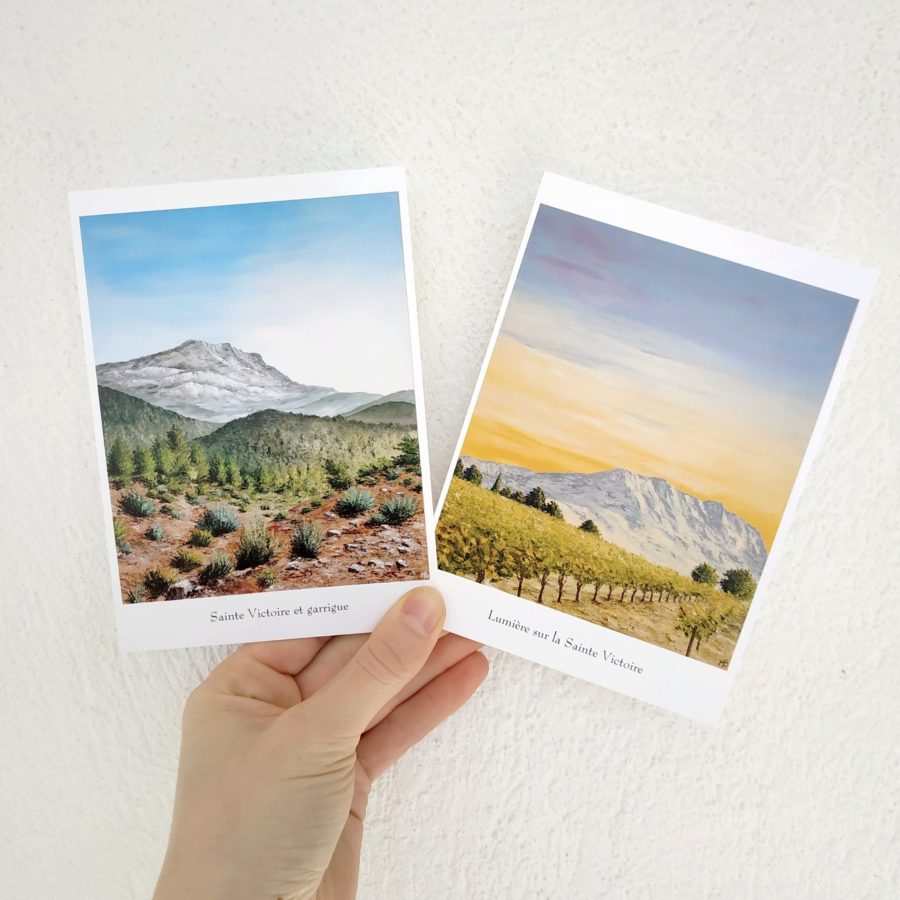 Come back to the old way of sharing your holiday message : send postcards again ! 
It's true we tend to forget about the postcard but it has more effect than a picture you send my phone. Also because it will continue to "live" when the receiver hang it on the fridge or put it on a desk… 
These postcards printed with my art are almost unique, or at least printed in a limited edition.
I print my best artworks on it and you can even make a collection, or of course send them to your family or friends anywhere ! 
Do you need a souvenir from Provence ? Did you enjoy your visit at the Sainte Victoire or in the Calanques ?
It is also a good way to support my art and share it !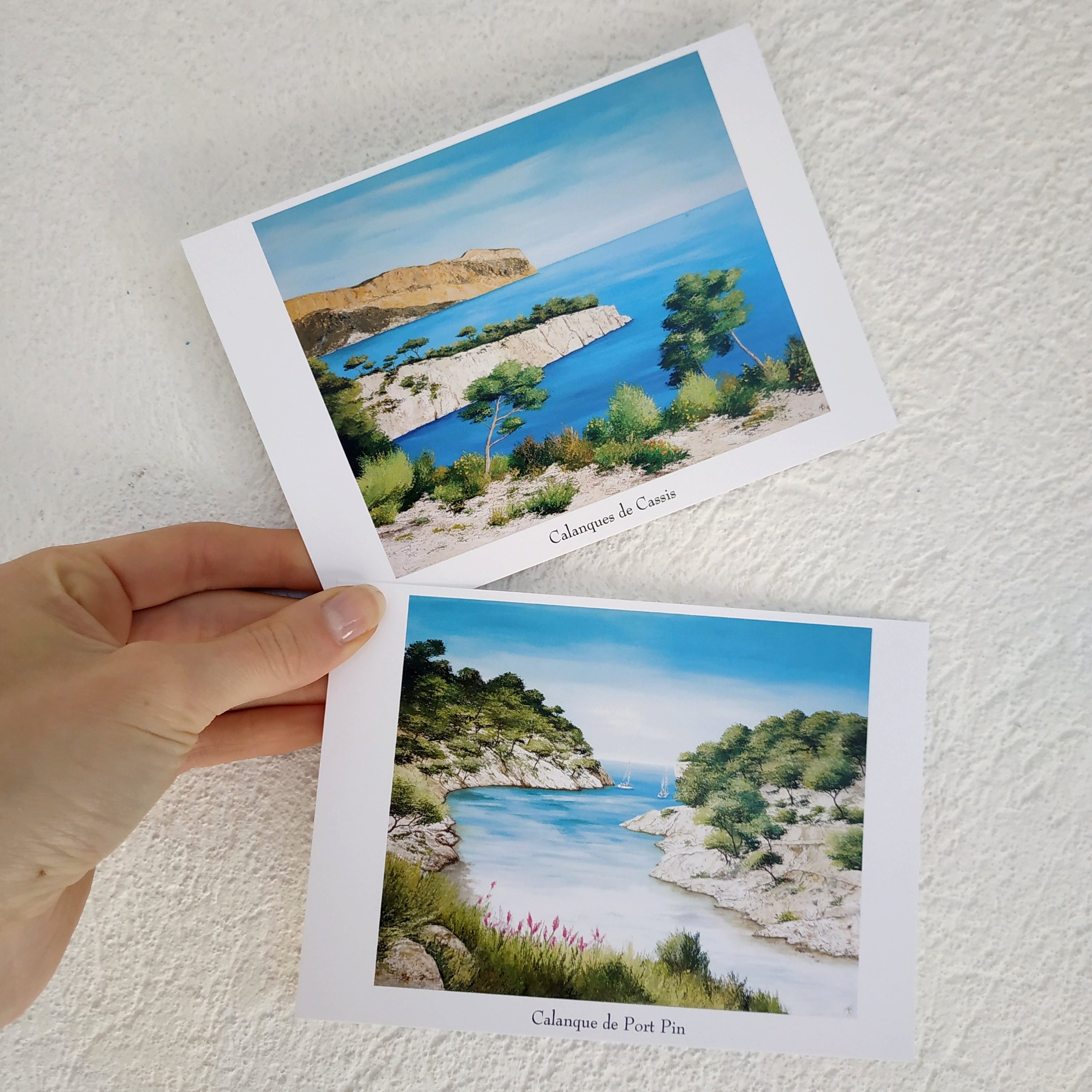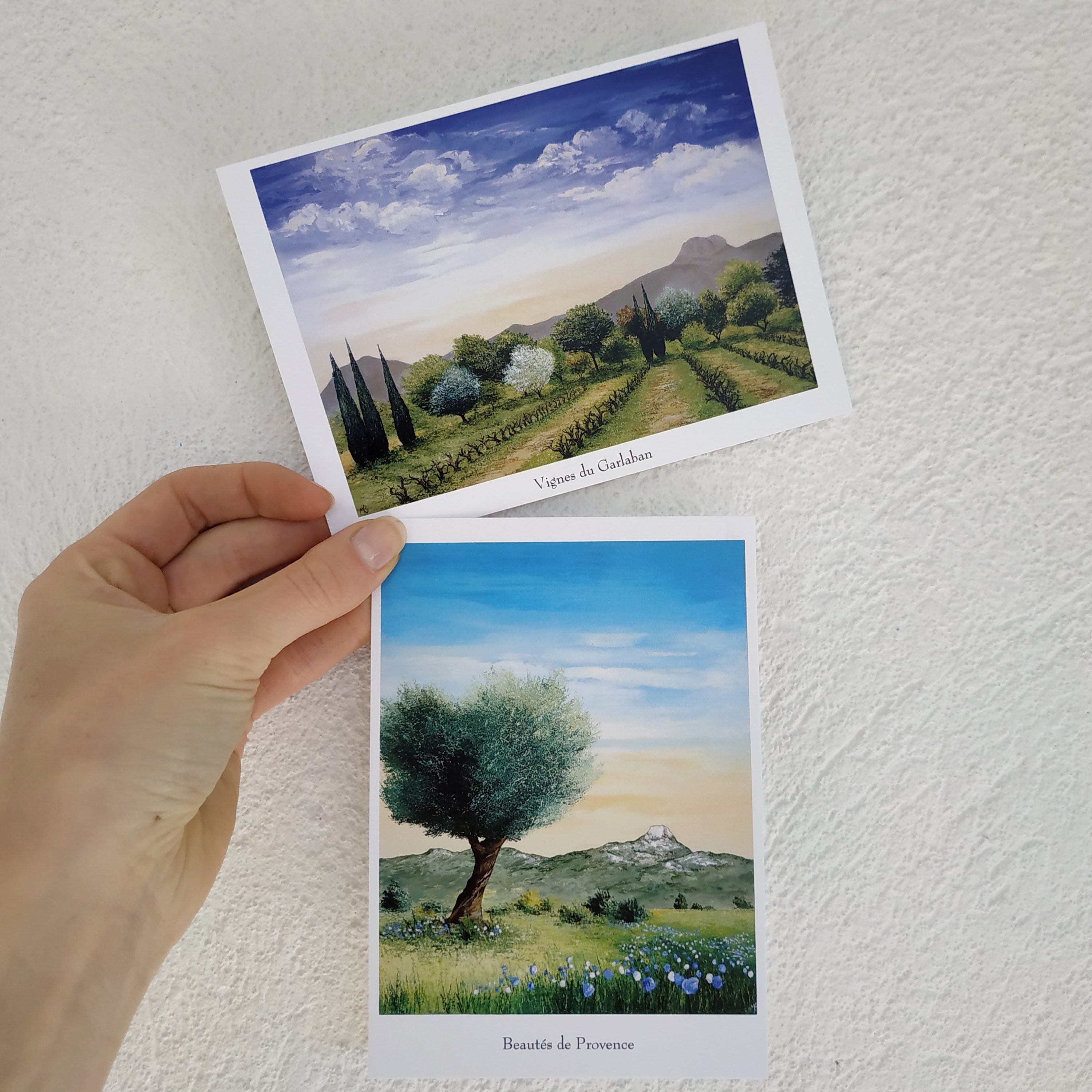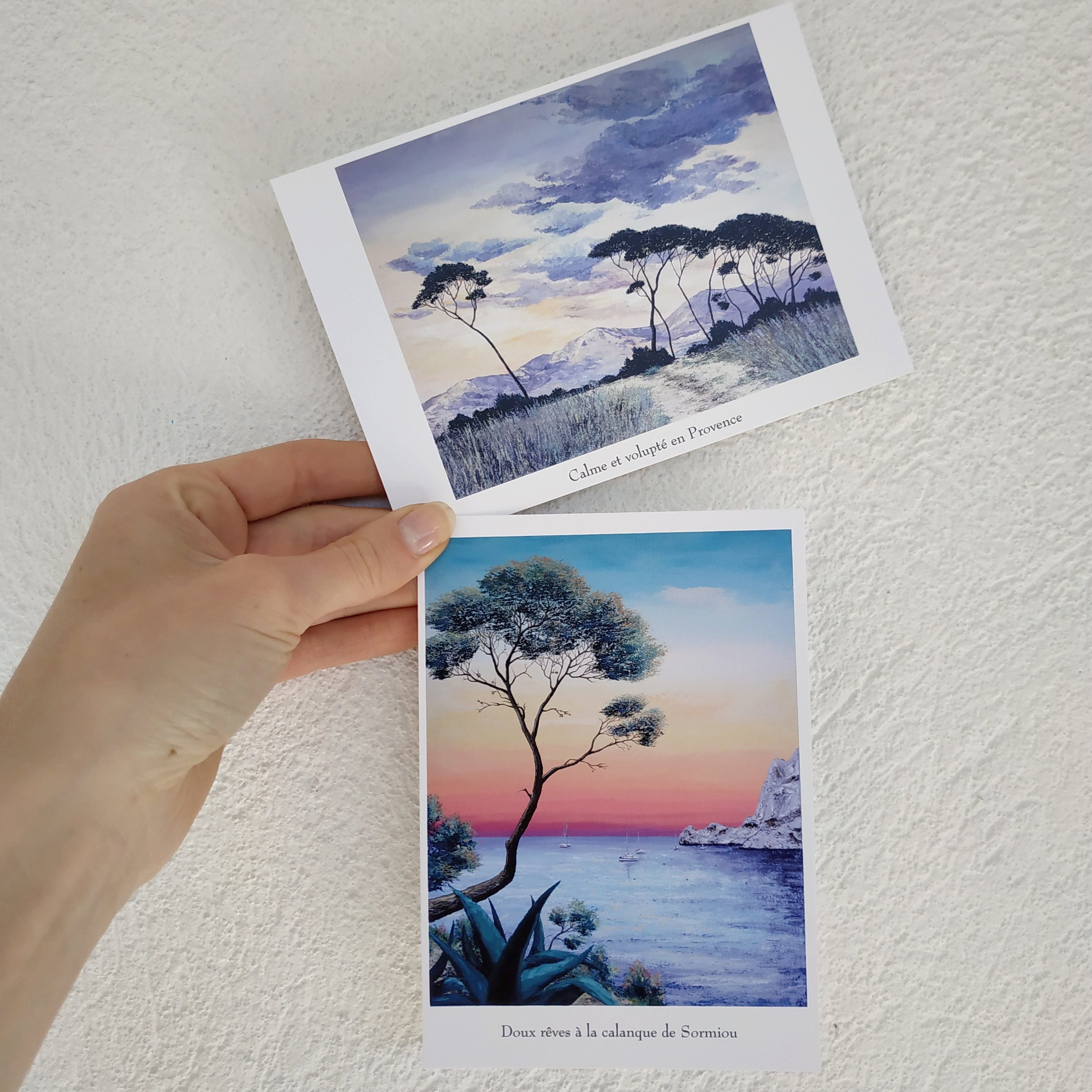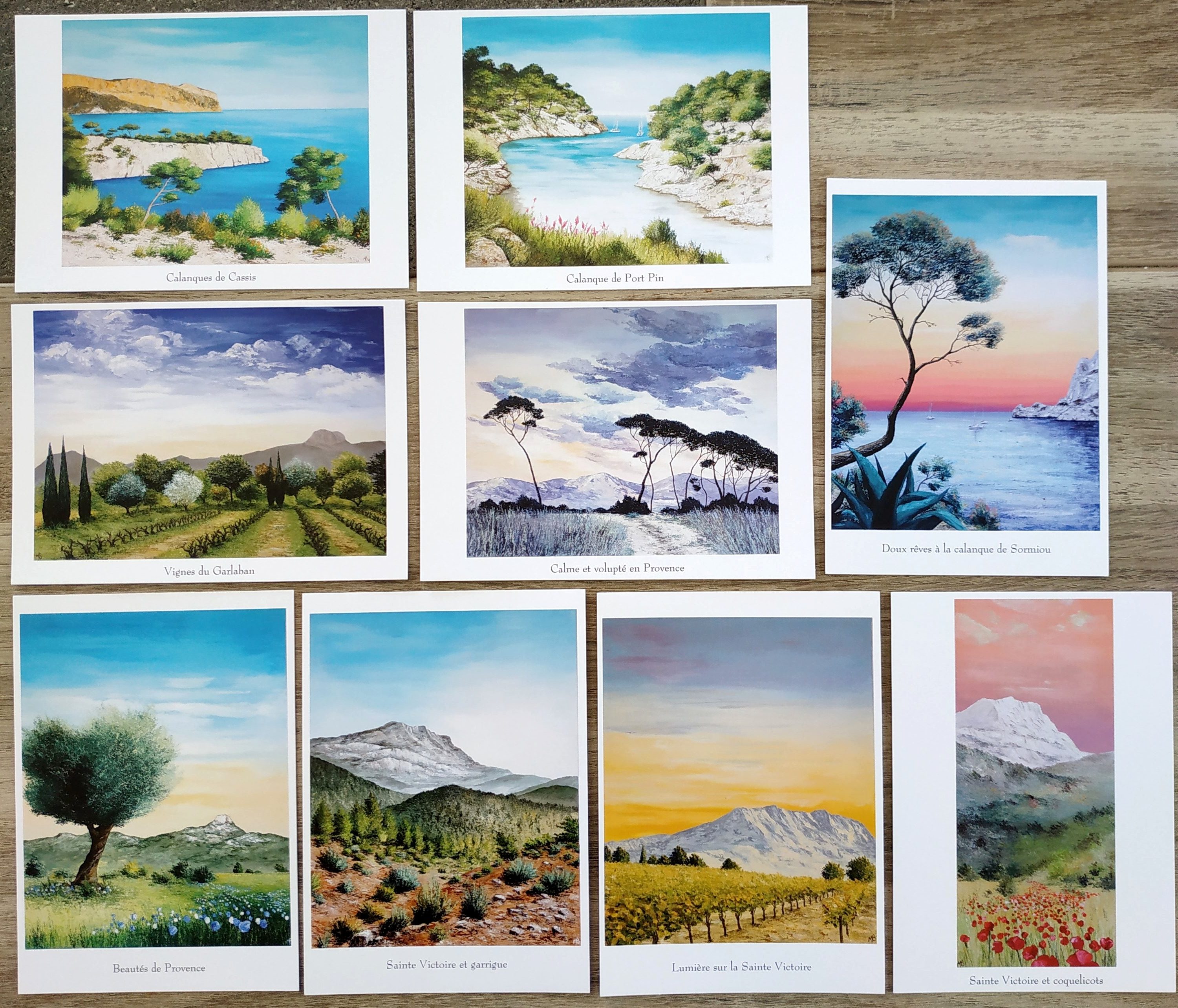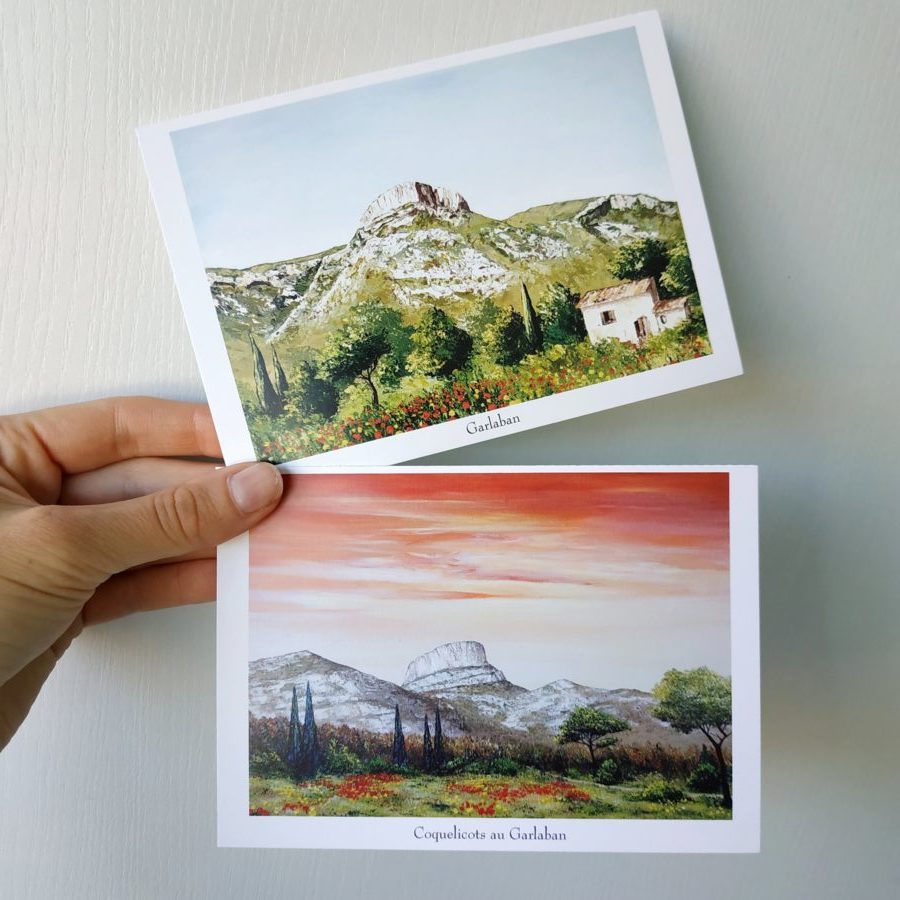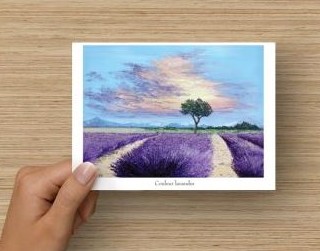 Or make a donation to SUPPORT the artist and receive postcards – surprise !